Engineering and manufacturing
Almost every object has been manufactured in some way, whether in a factory by huge machines or with hand tools in a small workshop.
So as you can imagine, there are a host of different manufacturing and engineering apprenticeships available all over the country, at companies and workshops large and small.
Manufacturing companies produce things on both industrial and small scales, which in turn keeps all the other industries supplied with the materials needed to do their job. Engineering, meanwhile, is all about making these things work and includes everything from servicing escalators to checking RAF aircraft to activating phone lines.
It's not just tools and workshops either. Software engineers are using the latest technologies to create virtual systems that will transform how we live and work in the future.
Engineering and manufacturing includes:

Electrical Power Networks Engineer
Metal casting, foundry & patternmaking technician
Brewer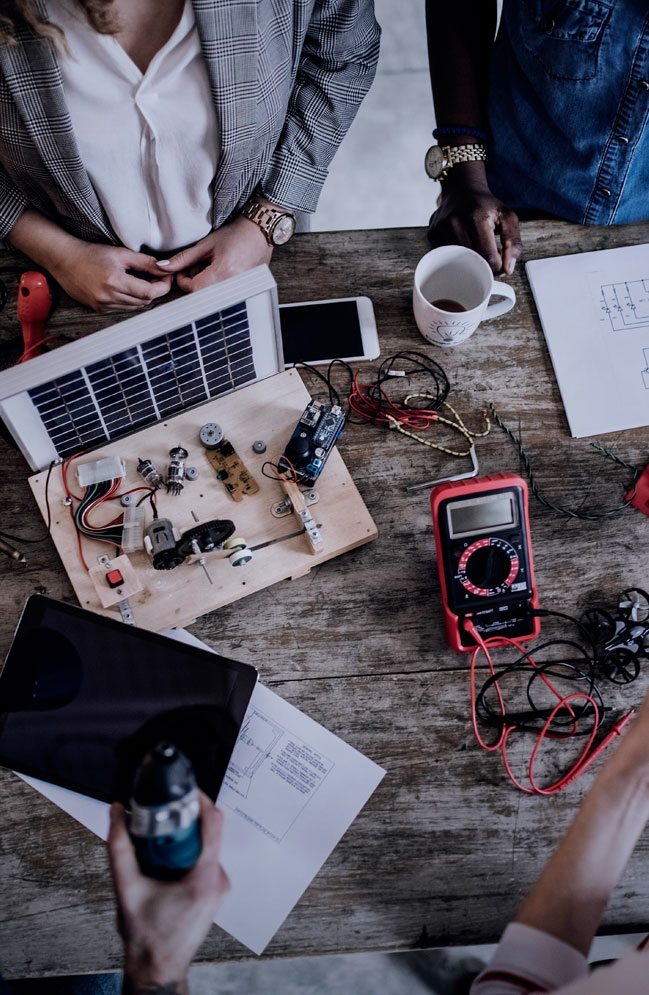 Find an apprenticeship
Search for the right apprenticeship for you! Blaze your own trail and become an apprentice.
Real qualifications while having real-world experiences
The apprenticeship I'm currently on was one of the best opportunities I had come across. I had no clue what I wanted to do for a job.
I knew further education wasn't for me, but I couldn't think of anything else I would love. As soon as I saw the advert for my apprenticeship, I just knew it was perfect.
I'd be working with chocolate and learning the skills created hundreds of years ago with one of the biggest food and drink companies in the world. When I saw that, alongside the apprenticeship, I would also be working to get a degree, I was over the moon! It seemed to be the best of both worlds while also earning a wage.